Info on Links
These are places I visit online quite regularly...I hope giving you these locations will raise your spirits a bit...so mybe you'll forget about the sub-par paige you got it from.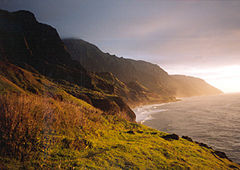 I just love these pics...they came with the page and I didn't know how to change them at first. Now I just keep them there because I like them.
Search Engines
AltaVista You know us as the Internet's original search engine.
Metacrawler One of the most visited hubs on the Internet reaching one out of every two web users.
Yahoo! With over half a million sites divided into more than 25,000 categories, Yahoo! is both browseable and searchable.
InfoSeek GO Network is a new brand that brings together the very best of the Internet in one, easy to use place.
Favorite Sites
Transylvanian Temptaions a Buffy/Angel/Roswell fanfic page...very nice reading
Brunching Shuttlecocks comedy with a "runch"
X-entertainment nostalgia at it's best
Penny Arcade Penny Arcade brings sarcasm to a new and interesting level.
Sluggy Freelance Peter Abrams is a great artist...and has a very scary bunny...
8-bit Theater Final Fantasy I characters in situations that blow men's minds...every tuesday and thursday.
Mega-Tokyo Anime and video games...how could it be better?
Exploitation Now an....interesting comic...to say the least
Ani-pike for all your Anime needs...

Insert catch phrase here.